What do I do with my beautiful dress after I've said 'I do'
Said "Yes to the dress"….said "I DO"….. I now have no idea what to do with my gown……sound familiar?
You said yes to the dress, and said "i do" to your significant other. That's it, you are a wife! No more table plans, organising, worrying about the weather, what are you all going to talk about from now on? You all had a wonderful day and have now perfected your new Mrs signature status (have you had to tick a Married Box ✔️ yet on a form or website?….. It's ok to yelp with glee when you do this for the first time, after that you need to calm down!!)
So, you now you have a wedding dress that has fulfilled  it's destiny (and there is a high chance you have slipped it back on a few times since and marveled at its beauty in the mirror whilst running the hoover round, again that's ok in the early days, expected even !)
What to do now?
Well our first bit of advice is get your dress cleaned (either by a professional or personally if you dare, with a lot of scrubbing, soaking and nail biting patience whilst you watch it whizz round your washing machine or submerged in your bath) ** disclaimer: no recommendations on how to clean are being made here…. Just to clarify!
One of our recommendations is reselling, giving the dress a new destiny to become someone else's dream dress. The benefit of this is making some money back which can go towards a honeymoon or wedding photos. It also gives someone else a chance to buy a decent dress. Someone who may either be on a budget or just doesn't want to pay as much for designer dress that they will wear for one day (besides the hovering) . And of course It's good for the planet to recycle, lots of our brides are having an eco friendly wedding.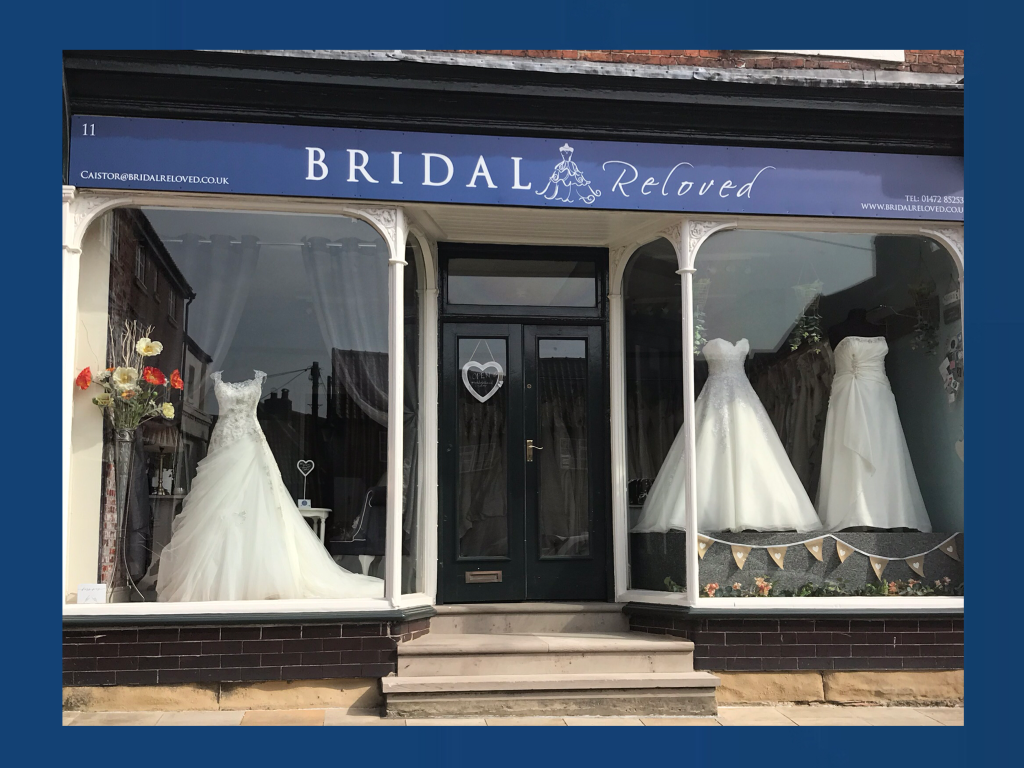 If you would like to gift your dress to a good cause you can pick your favourite charity and drop it of to them. Oxfam for example often have a whole wedding section in some of their bigger stores.
There is a lovely charity called the wedding wishing well  that help couples who have terminal illnesses plan and contribute to their wedding. You can gift your wedding items to them.
If you don't want to part with your dress (and that's ok), but you don't want to keep it in the loft or under the bed because you love it as much as you love your new spouse and you would never keep him/her in the loft or under the bed (well who knows), consider one of these lovely ideas:
Buy a mannequin and display it in your house
Get it framed
If you really don't have room for either of those options and want a keep sake, have your dress made in to a teddy for yourself or a child. You could also think of soft furnishings, make some cushions for your bed or make some wall art etc.
We had a dress in once that had such a great life: it was originally purchased and worn by one bride who then sold it in our Beverley store. The dress was reloved by another bride who wore it for her special day. She then had the dress sent to Bowman bears who made 2 teddies, one for her daughter and one that she donated to a children's  hospital. ….. Now that's a great journey for a wedding dress! We like that!
You could also donate it to a fashion school for the students to be deconstructed or consider a trash the dress shoot (although personally I can't bear the thought of that **shudders and let's out a little scream, I'd recommend a counterfeit dress for that kind of Tom foolery)
This article was written by Bridal Reloved.