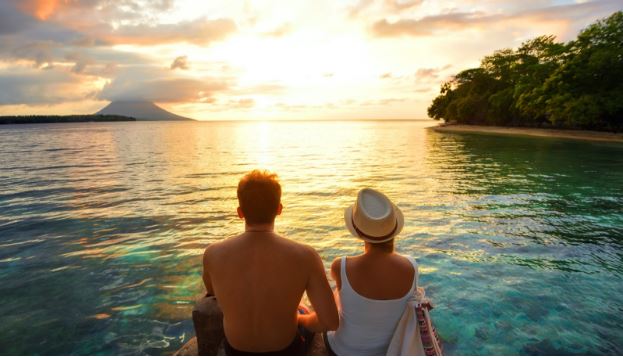 Beach holidays remain the most popular type of holiday.
But this presents a problem.
Choosing a beach honeymoon destination in a world full of incredible places is hard. You are spoilt for choice, so how do you pick the right destination?
You don't want your honeymoon to be second-rate; you are looking for only the best beach honeymoon destinations.
If you're yearning for a bit of sun, sea and romance on your honeymoon, then keeping reading. To help you find the best beach destination, our luxury travel experts have put together their top five beach getaways from around the world.
The Maldives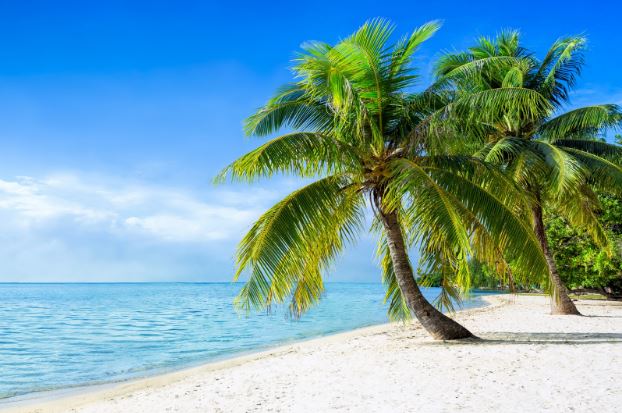 The Maldives are to beach holidays what Usain Bolt is to sprinting: unbeatable.
Found off the southern tip of the Indian Ocean, this exquisite tropical nation is made up of over 1200 islands — some large enough to host towns and villages, others so small you'll find nothing more than white sand a few lonely trees.
The Maldives have become synonymous with beauty and luxury in recent years, with the biggest attraction being their sublime white beaches.
Days spent here are days spent in paradise.
You and your partner could spend weeks just laying on the soft, sandy beaches, snoozing beneath palm trees and relaxing in hammocks with a cocktail in your hand — and the time would never feel wasted.
However, there are also plenty of opportunities for adventure. The Maldives has incredible scope for experiences like snorkeling along coral reefs, diving with manta rays and whale sharks, hopping between islands, discovering local culture and plenty more.
When looking for the best beach honeymoon destination, you'll be hard pushed to beat the Maldives. Although, you could consider…
Tahiti, French Polynesia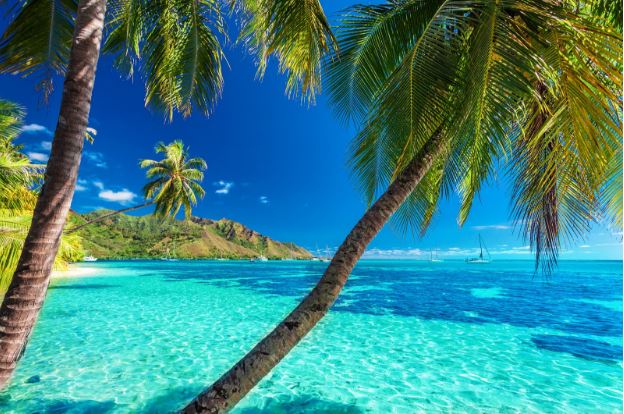 What is not to love about Tahiti?
You arrive, by boat or plane, to an epic scene seemingly ripped from the silver screen. A striking mountainous island covered in luscious greenery, Tahiti offers an idyllic setting for an unforgettable honeymoon.
While the more adventurous amongst us might opt to spend time exploring the jungles and mountain peaks, most visit purely for the coastline that wraps its way around the island.
Pearly white, soft and warm to the touch, the sands of Tahiti border an impossibly blue Pacific Ocean.
Live a life of luxury and wake every morning to a world so glorious it could rival the heavens for the title of "most beautiful place in existence" — let alone for "best beach honeymoon destination".
There's no two ways about it: Tahiti is a magical place.
Lombok, Indonesia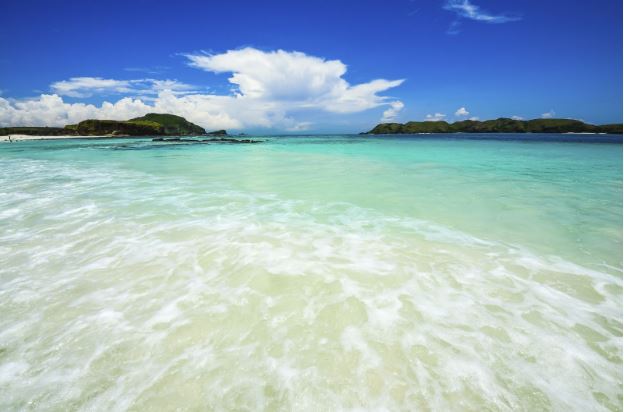 Most honeymooners are familiar with Lombok's big brother, Bali, yet few have ever heard of its sibling.
A short journey across the water from world famous Bali is the little-known paradise of Lombok, but why visit the lesser known of the two?
Lombok is far from being inferior to Bali and, when it comes to beach holidays, has the local legend absolutely beat.
Why?
Lombok is quieter and more secluded than its neighbour. The lack of a large tourist industry means it has stayed off many people's radars, leading to deserted beach paradises, peaceful resorts and untouched surrounding natural beauty.
If you want a lively, family scene, Bali is your destination. If you're looking for the best beach honeymoon destination and want a romantic, quiet, stunning beach getaway, book your honeymoon for Lombok.
St Lucia, Caribbean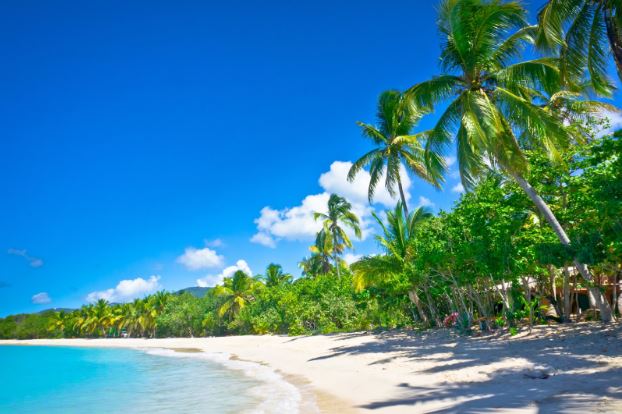 St Lucia: Come for the vibrant Caribbean lifestyle, stay for the exotic tropical beaches.
A stunning little island on the eastern edge of the Caribbean region, St Lucia is a country of immense natural beauty and rich culture. Known for its delicious cuisine and luxury accommodation, St Lucia is the perfect place for honeymooners to indulge in some of the finer things in life.
The most indulgent aspect of St Lucia though, has to be its beaches. Lined with lush palm trees and coated in silky white sand, the shores of this island feel like they're the stuff of Hollywood — perhaps that's why the island is so popular with A-listers.
Tulum, Mexico

On the eastern coast of the Yucatan Peninsula, just a short distance south of famous beach resort Cancun, is Tulum.
A stunning, unspoilt environment, Tulum offers a unique take on the beach honeymoon experience. It's perfect for those looking for something a little different — a definite contender for best honeymoon beach destination.  
The area that surrounds the small town of Tulum is wild and free. Jungle engulfs the land, reaching all the way to the white sandy coasts. This opens up amazing opportunities for trail walking and exploring jungle caves and pools.
What really makes the beaches of Tulum special, however, is that they sit in the shadow of ancient Mayan ruins. Spending an afternoon lazing in the sand with the jungle to your back and the ancient Mayan ruins of Tulum on your side is an absolutely indescribable experience.
There is nowhere in the world like Tulum. Looking for an utterly unique beach honeymoon? Tulum might just be the perfect choice.
Find your perfect paradise with LuxTripper, a luxury travel company based in the UK. Try out our holiday-finder tool.