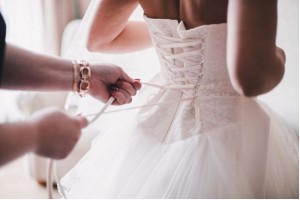 As social media platforms like Pinterest dominate the creative world of wedding planning, there are a hundred and one different ways to make your wedding totally unique. However, when it comes to planning something classic, simple and elegant, there are perhaps fewer places where you can source the right kind of inspiration. That is why we're here to strip back the bells and whistles and go back to the start, looking at how to create a more traditional bridal look on your wedding day.
Keep it clean and white
There are a number of different options when it comes to the colour of your wedding dress, and there have been many more modern brides who have chosen to dress in various different colours such as red, pink and even black. However, since Queen Victoria's wedding to Prince Albert in 1840, white has been seen as the traditional choice. Before this wedding, brides were known to wear a variety of colours to their wedding.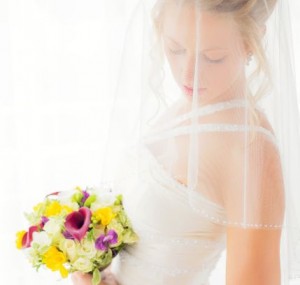 Say yes to the veil
If you're looking to create a classic, simple and elegant wedding design, you should consider saying yes to the veil. Women were required, by law, to wear veils in many churches through the 19th century as a sign of modesty and submission. Some also believed that wearing a veil was a way of keeping evil spirits and bay, and it was worn during the ceremony to ensure purity. There are various different types of veil available, and the only 'right' choice is the one that makes you feel exceptional on your wedding day.
Recruit a few bridesmaids to accompany you down the aisle
Bridesmaids not only provide invaluable support throughout both the lead up to the wedding and on the wedding day itself, they were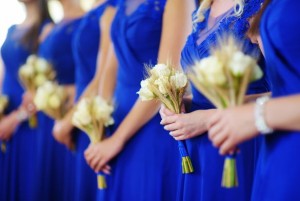 also initially thought to bring protection to the bride during the ceremony. Bridesmaids traditionally dressed in the same colour as the bride, in order to confuse any evil spirits that might be trying to sabotage the ceremony and keep the couple from carrying out their wedding vows. However, in more recent years this has become less common, with bridesmaids dressed in a colour chosen by the bride and groom. However, if you're looking to go for a more traditional design, follow in the footsteps of Kate Moss and source white gowns for both yourself and your bridesmaids.
Keep the dress modest
As Vogue publishes articles relating to the ways in which you can transform your wedding dress into a sexier, more revealing style, the traditional gown is more modest and less revealing. That is not to say that you should show absolutely no skin and dress only in the loosest of materials. Instead, we suggest looking to Kate Middleton for inspiration rather than Jodie Marsh and find a dress that flatters your figure whilst remaining classic and modest.
Add a touch of orange blossom into your bouquet
Traditionally, brides incorporated herbs into their wedding bouquets. However, as the years went by, flowers were then included as a symbol of fertility, utilising orange blossom as well as roses, hydrangeas and white tulips. During some more traditional wedding services, a young girl precedes the bride down the aisle, scattering blossoms down the aisle as a way of ensuring the bride's path would always be 'happy and filled with flowers'. If you're looking to create a classic, traditional wedding service, go for a white bouquet filled with traditional flowers, and ask one of the younger members of your family or friends to scatter flowers in your path down the aisle.
Incorporate something old, something new, something borrowed and something blue into your look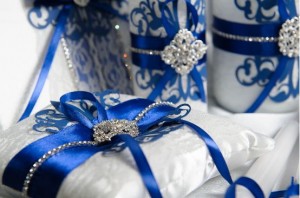 Something old, something new, something borrowed and something blue — these words are famous not simply because they rhyme, but also because each word carries a deeper meaning. Something old is said to link the bride with her past, reminding her of where she came from, whilst something new symbolises the bride's future with her husband to be, preparing her for what's ahead. Something borrowed is said to remind the bride that her family will always be with her, as well as ensuring she had a reason to visit her family and return the borrowed gift after the wedding. Finally, the something blue relates to the way in which the colour blue symbolise purity and therefore flashing a touch of blue gave the impression that the bride was pure and sacred before the day of the wedding. If you're going for a more traditional look on your wedding day, adhere to this old rhyme and add a touch of old, new, borrowed and blue to your bridal fashion.
Author Bio: Jo Cowan and Claire Chapman have been running their wedding dress company in North London for over 6 years. Belle Bridal is a family run business, which aims to deliver the highest standard of service and make you feel like you've been welcomed into Jo and Claire's own home. Their years of professional expertise means that brides can walk away with their dream wedding gown, without any of the usual stress. They specialise in sample dresses, so you can get a designer gown at a fraction of the price.