Have you considered having the most wonderful day of your life professionally filmed? Have you ever thought about the best way to preserve the memories of such a special day?
Months of planning goes into your wedding day, the day arrives and you love every minute of it, but the day goes so quick and before you know it you find yourself thinking back over what happened in the day. Often you can't remember much because there was so much going on and you hadn't time to take it all in!
So how will you preserve these wonderful memories? There is no better way than to have your very own wedding video.
Stories will unfold during your day, some you wouldn't even have noticed, and it's important that these are captured, by capturing these in a wedding film it also captures the spirit of your day with it. Just imagine being able to re-live your wedding day over and over by enjoying your own wedding video which takes you on an emotional rollercoaster from tears to laughter?
Planning a wedding can be expensive, and often having a wedding videographer is last on the list, if the budget stretches that far. In contrast to this a photographer will traditionally often be first on the list. Having a good quality photographer to capture special moments is also important, but still images won't bring your day back to life, they won't capture the emotion as it happens, and they won't capture what was said or heard. A still image will bring back a memory that we would have to remember ourselves, but now imagine actually seeing and hearing all that again in a true cinematic style film? Is there any comparison? A good quality photographer can often be a similar cost to a videographer, and a videographer will then have weeks and weeks of editing to create a film for you on top of the day's videography. When this is all taken into account a wedding videographer is actually quite cost effective with the amount of work that will go into creating your wedding video.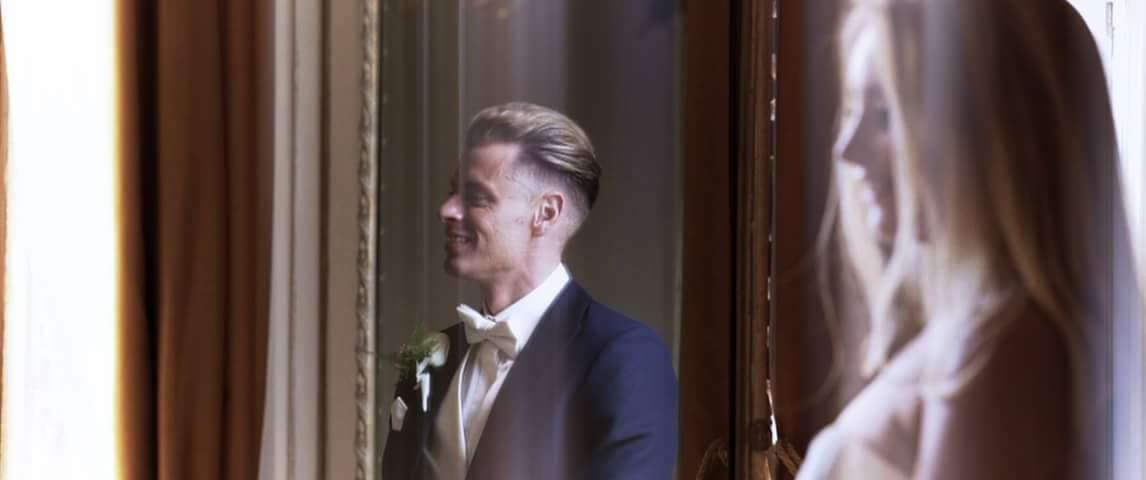 Wedding videographers can produce your very own feature film of your wedding day. They specialise in cinematic wedding videography. Their wedding videos are of high-definition on ultra-wide cinematic widescreen giving them a dramatic sense of occasion that this life-changing event merits. The care taken in post-production makes so much more than just a montage of clips with music tacked on; it creates a beautiful and authentic record of the day. They spend a lot of time with the post production. The editing has to be so spot on that it is as though the film clips were made for the music. The audio and visual is integrated using voiceovers and music in such a way that they themselves are married together. There is an old saying in the film industry that "all good films are made in the cutting room."
Wedding videographers have come a long way sing the days of leaving a camcorder set up in the corner for things to develop in front of it. Those days are thankfully gone. Now there is really no limit to what can be re-produced on film. Of course, there are still different levels of video production, wedding videography companies will differ in their shooting style and quality; this often reflects in the price. Trapdoor Films provide high end quality filming at an affordable cost to suit your needs. We freely invite you to compare us to others of the same standard and their costs as we are confident of how affordable we are. If you find a wedding videographer cheaper then the standard of video production will probably reflect this. We would encourage you to seriously consider having your very own feature film of your wedding day; a once in a lifetime event; a way of not only remembering your day, but to re-live it over and over. Don't just settle for still lifeless images, but have a cinematic wedding video to watch always and bring it all back to life!
Article provided by Trapdoor Films